Meet the Daubenmiers: The Torch Gets Passed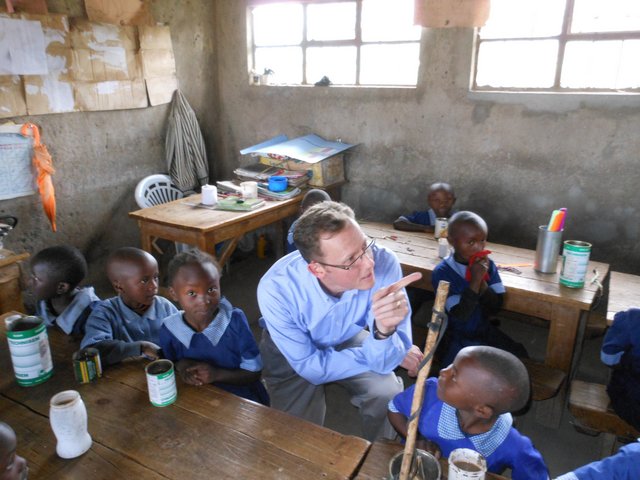 Mark and Sheri are new at RVA this year, but they made an impression immediately. Mark teaches math, and so impressed his students that they decided one day to all dress like him. Mark is the only member of the staff who wears a tie every day, so it wasn't hard to figure out who the homage was for. Both are math teachers, and it was obvious that both were bright.
We have a college day every year, and I get the juniors for an entire day to share about college. I learned the hard way many years ago that me talking for very long was a recipe for a violent uprising. I started asking fellow staff members to speak during different parts of the day. I asked Mark to speak about college debt, and it was the most innovative talk we had ever had. He was someone to keep an eye on.
They have seven children, three whom they adopted from Africa. And as we were led to leave Africa, the question that kept me up at night was, "Who would take on the computer and lunch project?" Mark came up to me after a prayer meeting and told me that he and his wife were interested in discussing working on the projects.
I invited the Daubenmiers to come with me to the valley to visit a school. Two amazing things happened. The first was that the Daubenmiers are teachers, and they were looking at the centers with much different eyes than I ever had. The questions they asked excited me. I had an immediate sense that they could take this much further than I ever could.
The second was special. Mark is a math teacher, and to call him analytical would be the ultimate understatement. He asks lots and lots of questions, which is a good thing. The better thing was that as our time went on, I saw his tears. It is great to have a brilliant, analytical person on board; when it is combined with a heart for the poor, it is pretty unbeatable.
Sheri is Mark's intellectual equal, but she got on board long before Mark did. At one point, she told him that she was in, and he should let her know when he got on board. I didn't feel like I had much in common with Mark before that, but then I realized that we shared one crucial thing:  we married up, to women that were more sensitive than we were.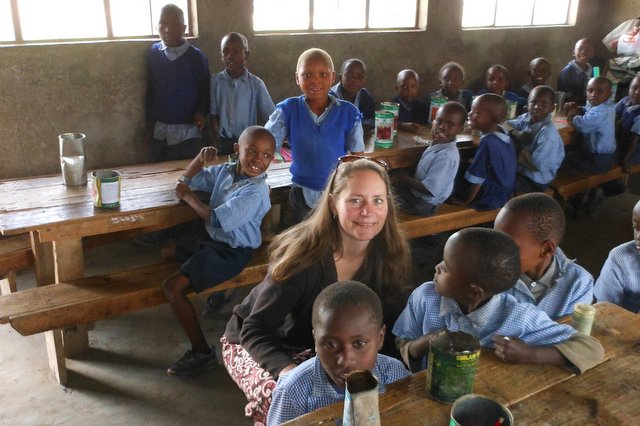 This is to let you know that we feel like the projects are in better shape than they could have been with me. God used me to this point, and I'm so grateful, but it is time for new eyes and new perspectives. I walk away from talking to them so thrilled that they are the ones going forward with the projects.
We want to write one more email from Africa next month, but we wanted to thank you for all your support, and ask that you stop supporting us. We would like to request that starting in July that you would consider transferring your current support of us to the computer project or the food program. We are trusting the Lord, and seeing Him provide in a way that confirms He is in our move and that we can fully trust Him.
There aren't words to describe how grateful we are to you all, but more about that next month.
Your pal,
Steve
One

Response to "Meet the Daubenmiers: The Torch Gets Passed"
Christa