It Will Be Better For Them: The End of the Chapter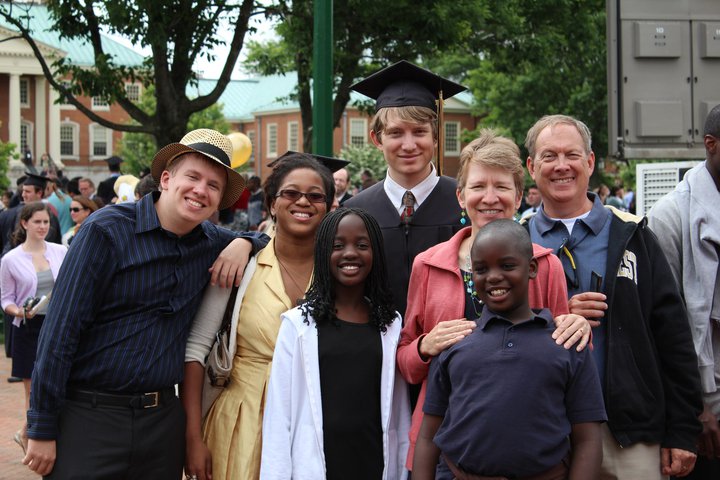 A student comes into my office and asks, "What is the secret of getting into college?" My response is that there are no secrets, but an important part of the process is showing your passion for the school you are applying for. She says she doesn't understand, so I use an analogy. Let's say two guys ask you out. One says, "Yo. Saturday?" The second shows up with flowers and candy, and gives you a poem because you mentioned you like poetry in English class. Who would you most likely go with?
Her response:  What do they look like?
With everything that has happened in the last 14 years, it is sometimes easy to forget where we were at when we came to Africa. Our son had died the year before, and we were deep in sadness. What has happened is a reminder that God loves to redeem. The road we were on was not a road I would have chosen, but I am so grateful to be on it.
My brother had three sons, and deeply longed for a daughter. He has found his joy in his beautiful granddaughters, and after we had three sons, I let my hope for a daughter die. Being in an orphanage and holding Katie and realizing that the dream that had died was being born again was one of the most profound and humbling experiences in my life.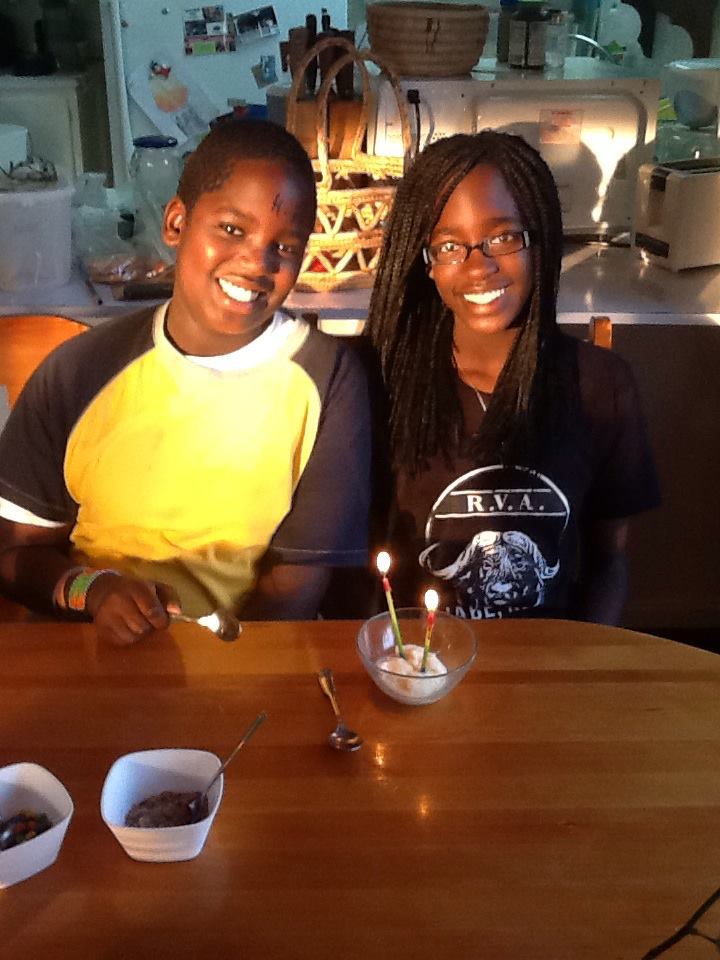 In a deeper way, adopting a son saved me. I was close to becoming a smug Christian, the one who had it all figured out and would be more than glad to share my wisdom with all who asked, and most who didn't. Having a son with issues I couldn't fix broke me and saved me in so many ways. I'm closer to the Lord and my wife than I have ever been, and it wouldn't have happened without his struggles. The enemy meant it for evil, but He has redeemed it for His good.
Getting to become a college counselor in Kenya was so unlikely, but I can see how He prepared me for  a job that was so fulfilling and so much of an example of Him being strong in my weakness. I laugh out loud when I look at the awards I have won in that field, and know how underserving I am. RVA students have been an example to me in so many ways, and a blessing beyond what I could have ever imagined. In so many ways, they have been the example of the man who sold everything he had to buy the treasure he saw in the field. I have been given so much more than I could ever hope to repay at RVA.
A life's highlight was opening the envelope and finding that the first RVA student in history was going to Harvard. A ceiling was broken, and since then six RVA students have gone to Harvard, five to Stanford, three to MIT, and the list goes on. Most of our kids go to Christian colleges, and that is the best choice for most of them. But God is pretty big, and His plans include different roads for some.
I didn't have a concept of poverty before I came to RVA. I grew up in the suburbs and have always lived in the suburbs in America. I didn't know how little most of the world lives on. I didn't know that most people go through the day hungry, every day.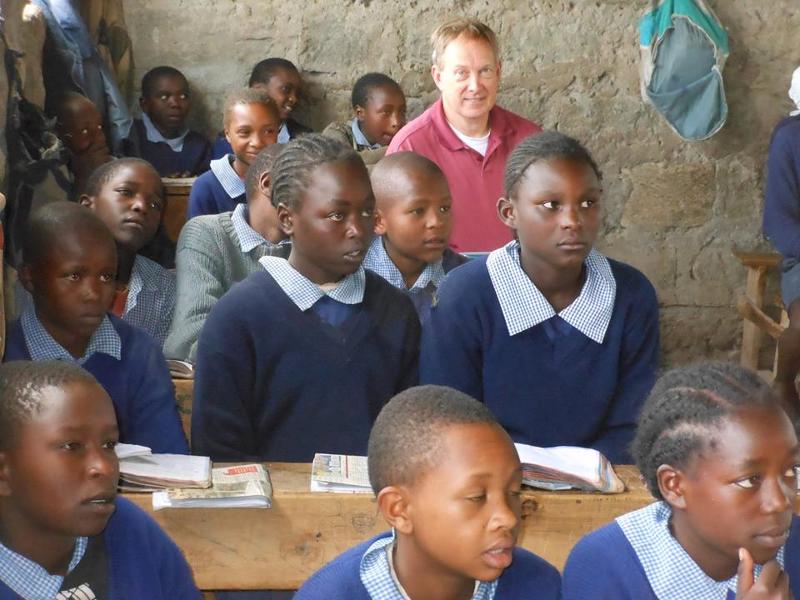 Visiting a school during a drought and seeing children lying on the ground because they didn't have the strength to sit up straight broke me. I'm not sure I've ever visited a school since that day that I didn't cry on the way home. To give a self-absorbed selfish guy like me a passion to feed children is a miracle that I still don't quite understand. We never thought it would get as big as it has, but underlying all of that has become a life's motto: Don't make peace with children being hungry.
God showed me a year later that I was in reaction mode, and we needed to do something more. Because of the genius of my friend Walter, we got to begin building solar computer centers throughout our area. Once, we were attending a ceremony for a new center deep in Maasai country where the Maasai still live in mud huts. The chief's wife got up to speak.
Masai are tall and the women shave their heads and somehow it makes them look elegant. She started by saying she was proud of her people and their ways. Then there was a long silence and she said, in a whisper, "I dream of a better time for my children." There was another long silence and then, "This morning my daughter took me by the hand and took me into the computer center and sat down and with no help from the white man, she made my name appear on the screen." Another long silence. "And then, she made my name dance." And then she cried and cried.
When she came to speak to me later, she almost collapsed in my arms and she said something so softly that I almost missed it, but then she said it again: "It will be better for them." The next week a mother took me aside and told me, "The hope the computers give is as important as the food they eat."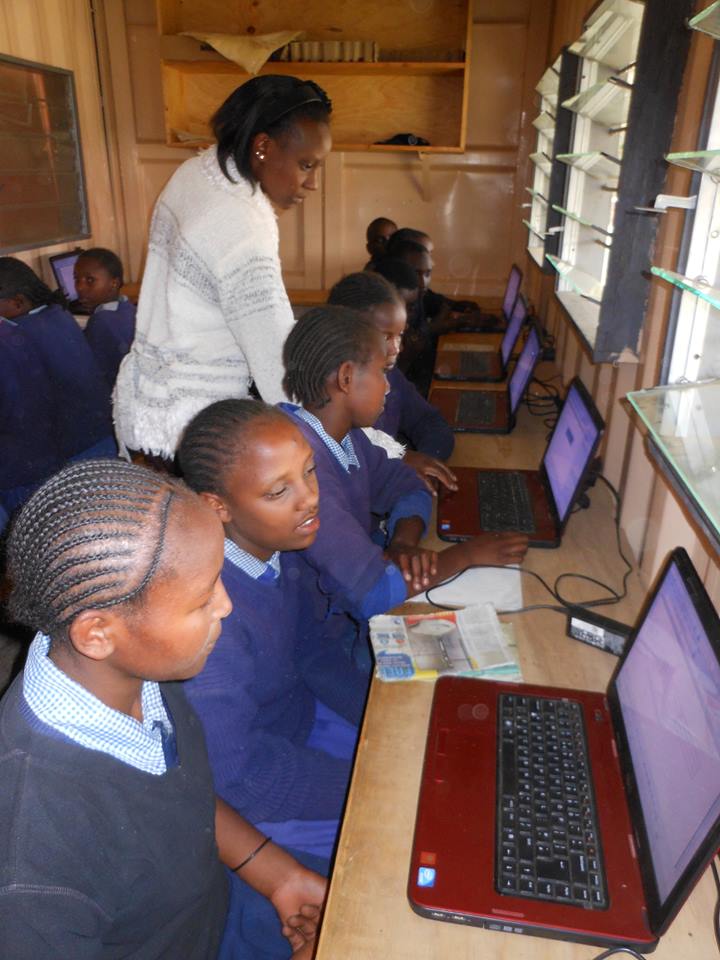 I'm not proud to admit this, but before I came to Africa, I didn't find anybody outside my own race attractive. Africa has helped me see the beauty in all races, and in forms I would have ignored before I came here. People who have struggled to survive their whole lives that are brave and full of joy are beautiful to me now. 15% of the student body is Korean, and I never thought once about Korea before I came here. Now I think they are the most beautiful people, and they have inspired me in ways no one else can.
A student asked me recently how they would know they were successful in college. I know what I would have said 15 years ago, but my answer surprised me and let me know He was still changing me. I get to visit lots of colleges, and what I have discovered over the years that much of the cleaning of dorms is done by women in their sixties. All work is good if it is done unto the Lord, but my guess is that for most people, if you are cleaning dorms in your sixties, life may not have turned out the way you hoped it would. If you know the name of the person who cleans your dorm, and their story, and you go out of your way to show kindness to them, that is how you will know you are a success in college.
I promise you they were invisible to me before I came to Africa. Africa changed me.
We are returning to the states with joy and excitement because He has called us to a new place, but our hearts are with the projects we got to start. Any opportunity I have to speak at a church or a gathering about the work that will continue, we want to be a part of that. We are confident that the work is not in good hands, but better hands, and anytime we can fundraise for it, you can count on us.
CNN, two books, so much attention. Yet it was you all that made it happen. You supported us coming to Africa knowing that we were broken, and knowing I really had nothing to give. You were faithful to us during so many errors and false starts. You invested in faith, with no real hope of a success. We didn't deserve all your support, but it meant everything to us. You were so much a part of our healing, and the good things that happened.
We are so grateful for 14 years in Africa, and so excited to be entering a new chapter. There will be hard times in it, but we know He has called us and His plans are good. I'm so grateful for Jesus, and when we think of all that has happened, we hunger to share His good news with all who don't know His love.
Thank you so much. We look forward to being able to connect more in the U.S. Thank you and God bless you all.
Your pal,
Steve
PS:  Mark Daubenmier (daubenmier@rva.org) would love to hear from you; they are taking over the projects!
A Note from Nancy
My, oh my, oh my.
We never really expected to be in Africa … I had hoped to work here, but for years it seemed that God had closed that door. Then "out of the blue" and through a portal of pain and loss, he opened it. Now, when we have settled in and lived here for years, "out of the blue" He is calling us back to the U.S.
I thought it was going to be harder to leave this adopted home that I have grown to love; have sunk roots into; have invested years and tears into. But just as it was surprisingly easy to leave all we had ever known to come here, it is fairly easy to leave and go into the unknown-to-us land of Florida. Not that I haven't shed tears and expect to shed more in the next weeks, but the incredible peace we are experiencing and the joyful anticipation of God meeting us in new ways has definitely out-weighed the sadness.
Like Steve, more than sadness at leaving here, I am filled with incredible gratitude. Gratitude that I could be stretched and shaken and pulled and reshaped by these years into a different vessel for Him – for His glory, His love, His grace. And gratitude to all of you who have been such an integral part of this journey as you have faithfully prayed for us and supported us financially and in so many ways, from picking us up at the airport (or dropping us off) to picking up our U.S. mail to storing our stuff to giving us gift cards to giving us cars to tutoring our kids to sharing your lives with us. Thank you from the bottom of our hearts. Asante sana.
Africa has marked me and I will never be the same. I hope that I have done all that He wanted of me here, and I pray that I will do all He wants of me where we go. The one lesson I believe I have learned is that I don't want to be anywhere but the center of His will.
May the Lord bless each of you. We hope we can connect now that we'll be on the same continent!
Love,
Nancy
One

Response to "It Will Be Better For Them: The End of the Chapter"