Good Friday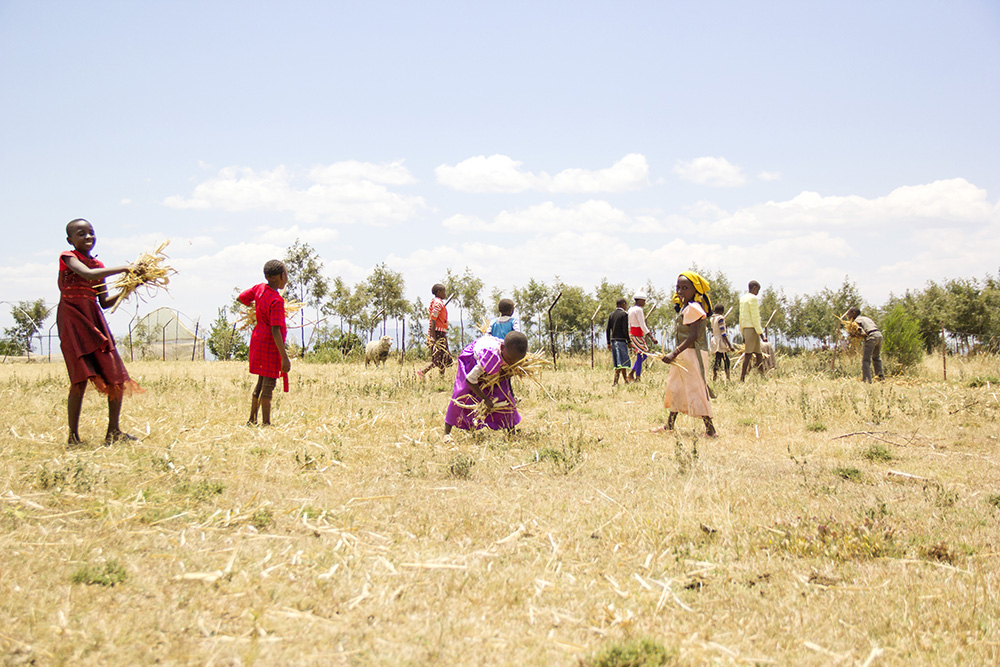 We drove to the stone gate of an orphanage at the very top of the hill, where the earth crests to graze the blue of a wind-raked sky. It was Good Friday, which should have been a school holiday for our KKC teachers.
I used to teach first grade in the good city of Goshen, Indiana, and I thought about how that conversation might've gone down in the teachers' lounge:
"Hey, so tomorrow is a holiday. What do you say we all head over to a local children's home and serve for nine hours?"
I can't speak for everyone else, but I know my response would've featured laughter and a disbelieving stare. It's a universal fact that teachers work their brains out, and the last thing they could possibly need on a day of well-earned peace is the company of chatty, solar-powered small people.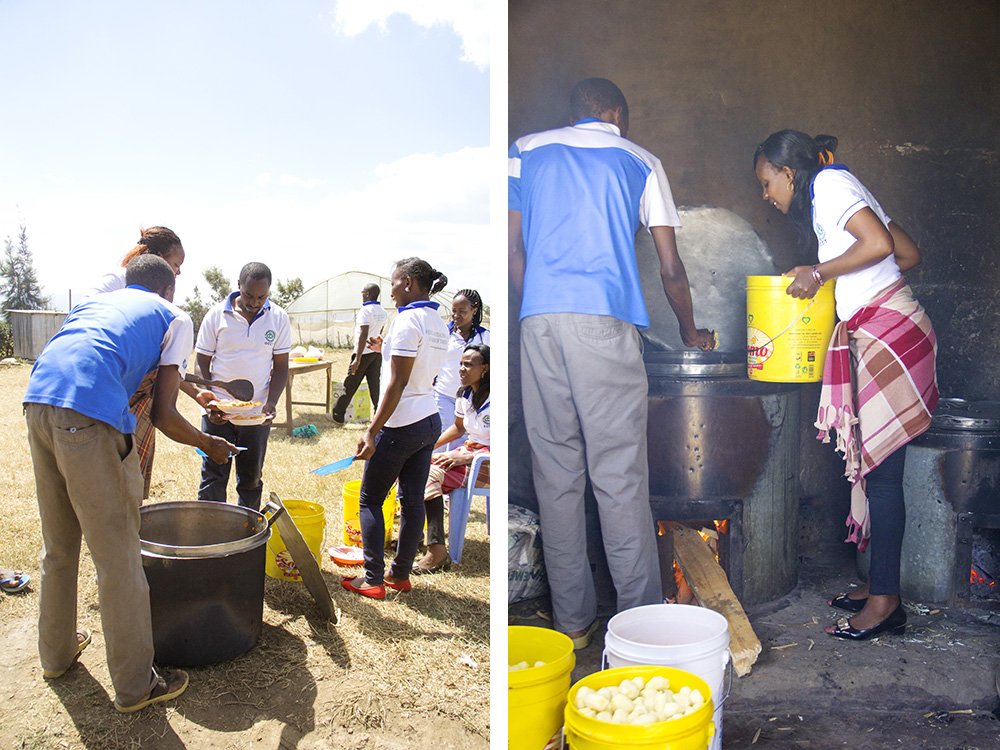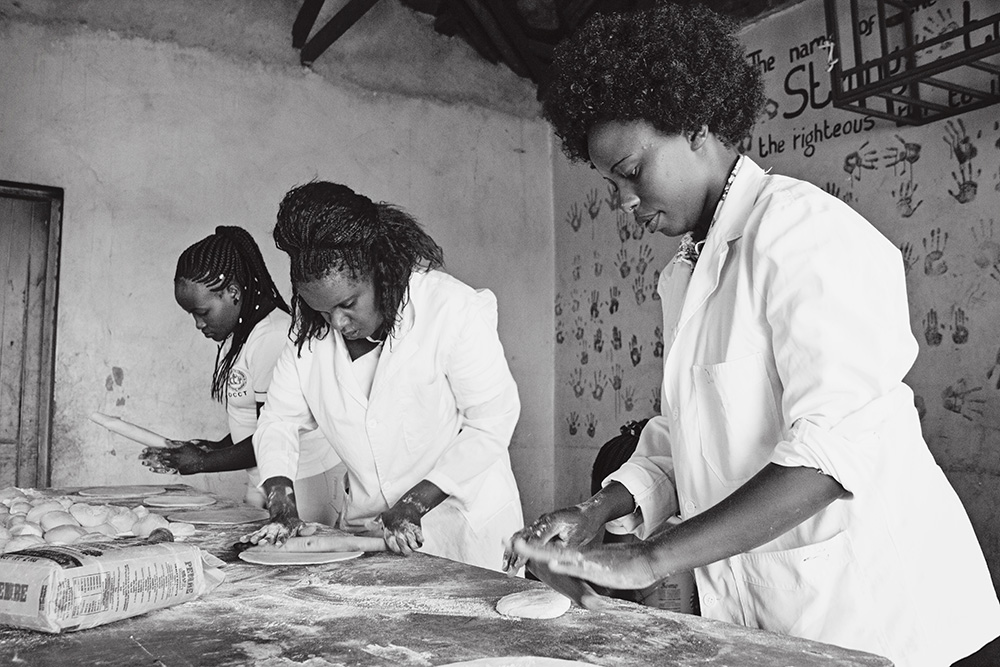 But KKC teachers are cut from unexpected cloth. They showed up in the early hours of Friday and spent the entire day grinning from one earlobe to the other. They kneaded and floured and rolled and fried chapatis over tiny jikos in a room that smelled of smoke and cooking fat. They skinned hundreds of potatoes, peeled and diced carrots the color of sunrise. They stirred fires, sang to and with the kids, and planted a long row of saplings along the far fence, just where the wind sweeps up dirt into frenetic cartwheels.
And the whole time they were laughing, teasing each other, welcoming the kids to come help scrub vegetables or gather mulch. Later, when they stood in the small block room and sang "Blessed Assurance" to the kids, my heart marinated in the truth of that song, because I'd just spent the better part of the day seeing how very much our teachers are at rest in Jesus, completely content to give their day away to these children.
What beautiful, ordinary, remarkable people.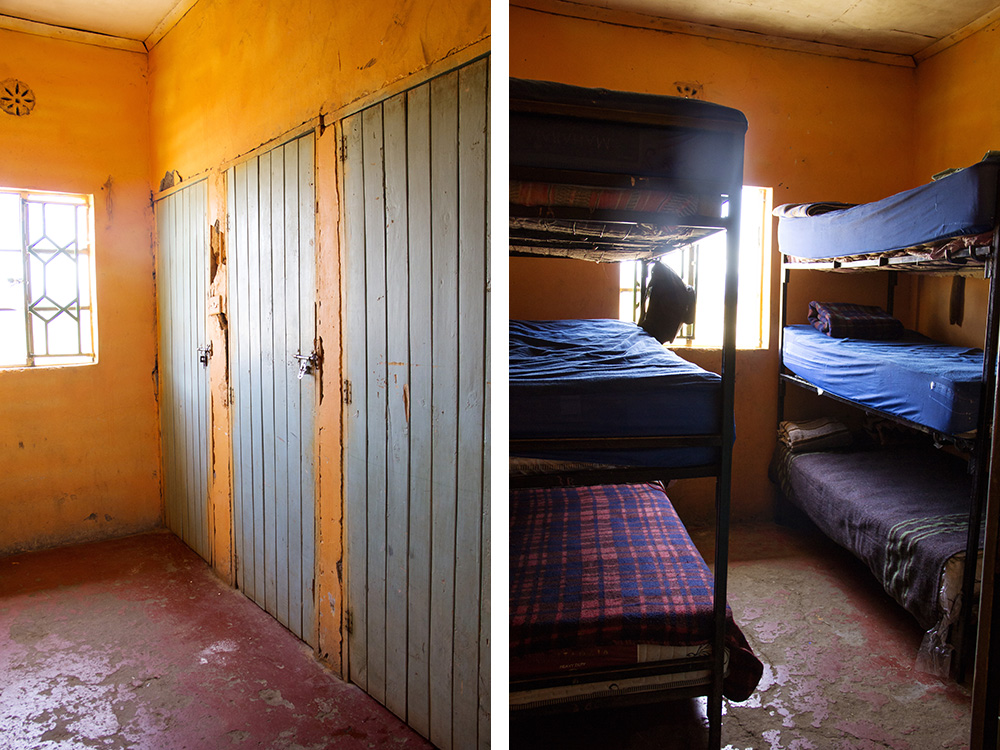 The orphanage houses sixty-four kiddos from waist-high to nearly-grown in two dorms, the innards of which are washed in uneven layers of tangerine paint. It has a view to sigh over, all valley and lake circled by sun-bleached mountains.
When we arrived, the kids were dressed to the nines: one small gal wore a polyester princess dress of purple and pink. They were well-scrubbed, freshly braided, and clearly cared for by people who are paying attention.
They played kickball, twirled jump ropes, planted trees, shredded cabbage, and sprawled in the scrubby grass to talk. There were occasional squabbles and squawks, but on the whole I couldn't believe how calm and happy they were.
We'd chosen to serve at this children's home because the primary-aged kiddos attend one of our KKC schools, but I think we all ended up grateful to be there simply because: those kids. They were amazing. They somehow understood that their time, and conversation, and the small beginnings of friendship were gifts that blazed a slow and eternal worth.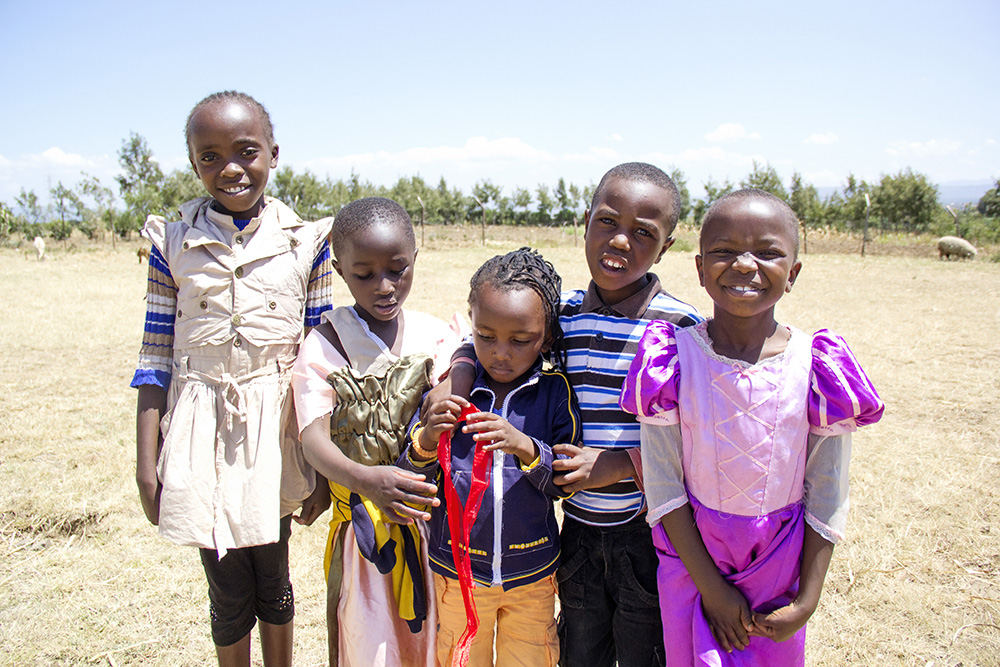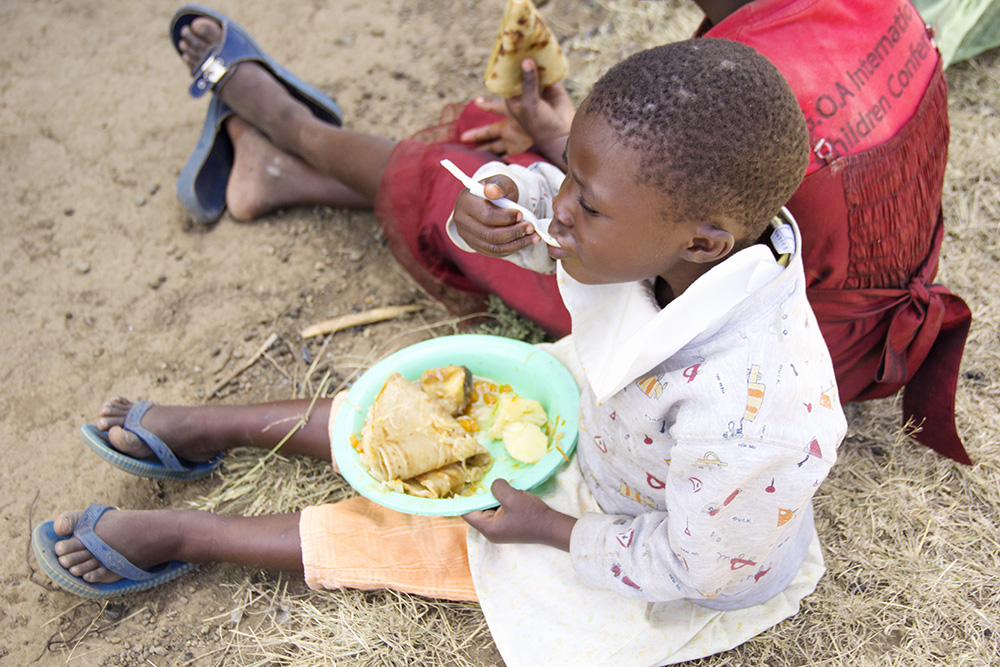 After the teachers sang, and the kids sang back, one little gal beside me picked up a loose songsheet, holding it upside-down. I'd flip it right for her, and she'd get this goosey grin and turn it upside-down again.
In the late sun, the smallest kids began nodding off even as they clutched Easter treasures to their laps: boiled eggs, lollipops, biscuits, bananas, cups of juice. They were every smeared shade of soup and dust, and they wore contentment like skin.
At the very end of the day, Mark prayed for our crowded gathering, expressing gratitude for this chance to share with and learn from each other, and for the precious gift of Christ's death and resurrected life.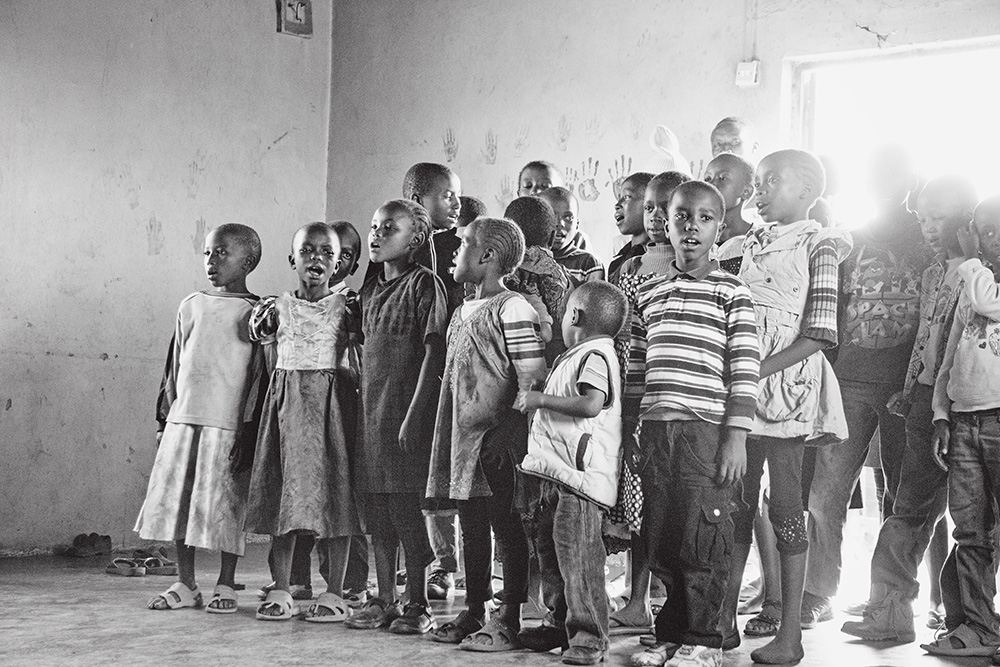 I've spent some forty Good Fridays in all manner of places and ways: on islands, in thawing Midwest states, in sanctuaries, outside Westminster Abbey, packing for Ecuador, jostling babies within the familiar walls of wherever I called home. But never have I had a Good Friday quite as right as this. It was: full. Humble. Dusty and a little bit noisy. Fun. I loved the breaking bread, the drinking juice together—while enveloped in a bustling room of folks God is crazy about.
This is Good Friday, the giving our lives away in the footsteps of our King—sometimes all at once, if it's asked of us, and sometimes one wind-swept day at a time.
2

Responses to "Good Friday"
Wendy wolfe

Frances Shaver