The Lucky Ones.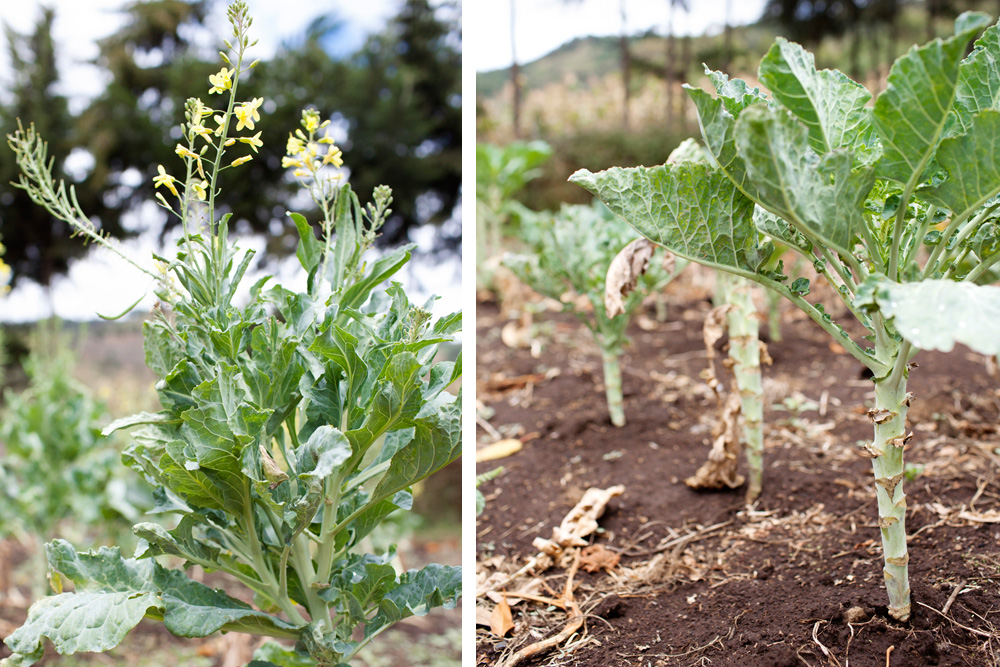 Sukuma wiki is a scrappy little plant in the collard green family, and it usually looks just like this—wiry and half-combed; a mass of leaves perched on a knobby stalk. Its name means "push the week" in Swahili, as it's a popular culinary choice when one is short on food and long on week.
Several of our KKC schools have seeded gardens with sukuma wiki, cabbage, or potatoes, and as the plants mature, the schools augment lunches with chunks of vegetables. This extra bit of intentional investment galvanizes the belief in our students that they are precious to their villages and communities.
We headed out to a couple schools early last week, this time with visitors in tow: friends and kin from the States who wanted a closer look at the daily work of KKC. What they encountered, I hope, gave them a rich expectancy for Kenya's future.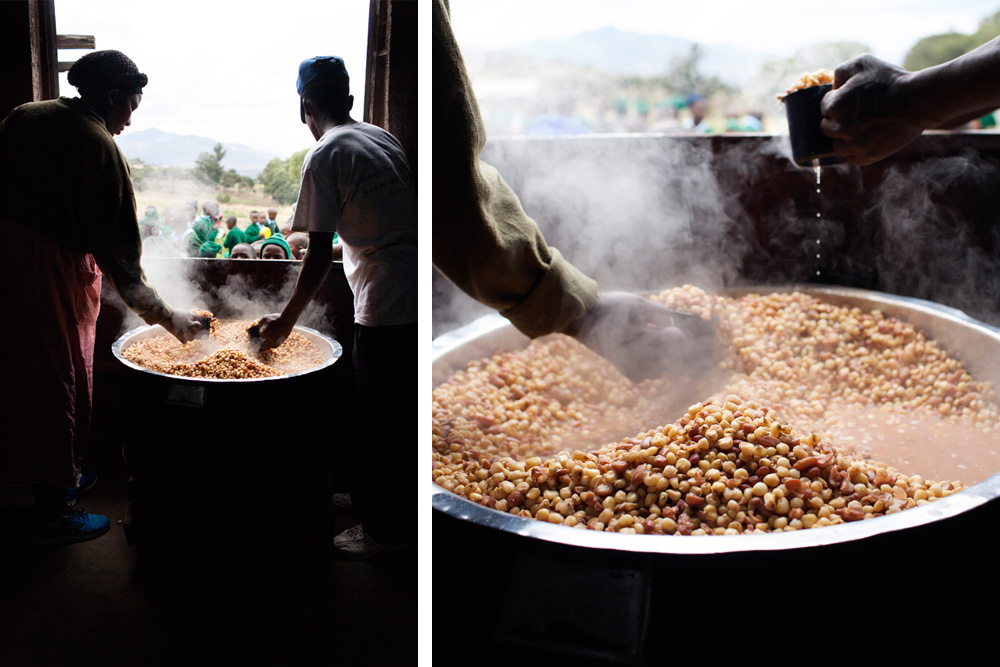 I can't speak for our guests, but I know what I see at every school: Cooks who wear the scent of smoke in their skin as they drum up meals for thousands of kiddos. I wonder if they dream in the reds and golds of githeri. I see Kenyan head teachers unshakeable in their faith that their students will change the landscape of our country.
And then there are the children themselves, so full of life and mischief, laughing from their bellies, peppering us with questions. "Is that your real hair?" they ask me. Or: "You have five children? You are sure?" Or: "Why are you living here when you could be staying in America?"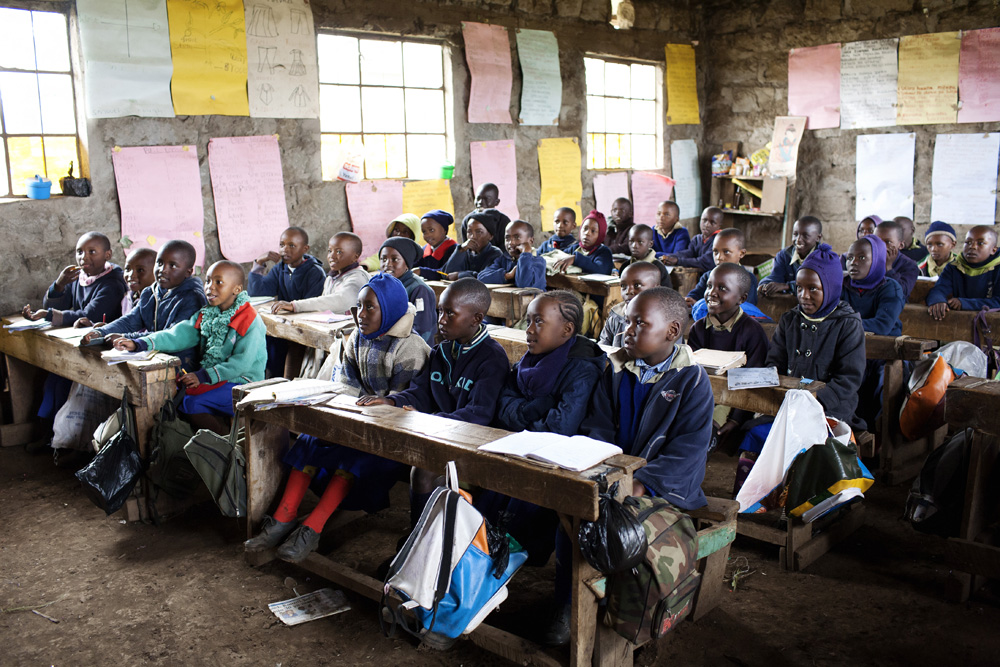 Because of God, we tell them. Because of all of you.
At the first school we visited, our computer teacher was in the middle of class, helping a small roomful of students type the names of Kenyan towns. Fingers on the home keys. Shift for uppercase letters. These were special needs students, a blessing to find attending school with regularity and gaining computer skills.
At the next school, the new head teacher gathered us in his office and recounted a segment of Matthew 25, how Jesus will one day say that we fed and clothed him, visited him in prison, because we did it for the least of these. We were the lucky ones who got to sit in that room, but his gratitude was meant for all of you.
And that's the truest thing we see at every school: that we are the lucky ones, the ones who get to share jokes with our students over lunch and hear slivers of the impossible backstories of their lives. We're the ones led from classroom to classroom by the grip of small hands; the ones who witness the daily miracle of food and education taking root right before our eyes.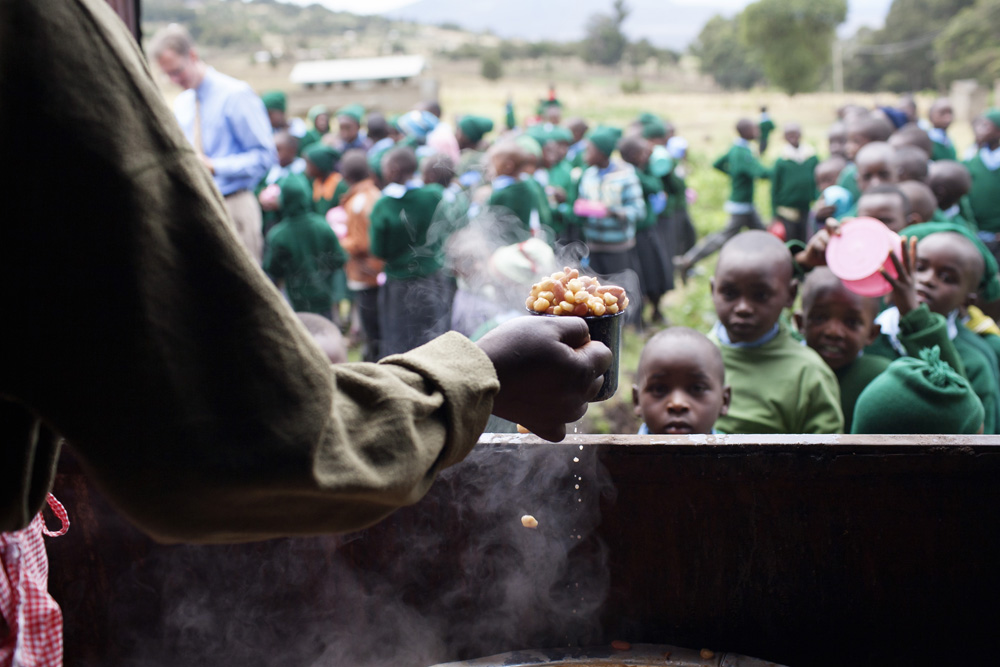 Thank you, friends, for allowing us this privilege. For being the backbone of Kenya Kids Can, for digging deep and giving yet again. For cheering from afar as schools reopen, and faithfully praying for our students to thrive. You are the backbone, Christ is the pulse, and we all are the lucky ones.



Then the righteous will answer him, "Lord, when did we see you hungry and feed you, or thirsty and give you something to drink? When did we see you a stranger and invite you in, or needing clothes and clothe you? When did we see you sick or in prison and go to visit you?"
The King will reply, "Truly I tell you, whatever you did for one of the least of these brothers and sisters of mine, you did for me" (Matt 25.37-40).